Previous Farm Tours
Below are some details of previous farm tours that the Pacific Northwest Direct Farm Marketing Association has organized.
2020 Portland, OR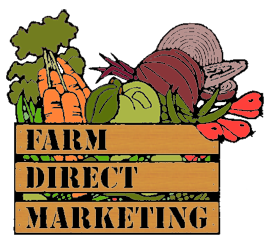 ---
2019 Langley, BC
The 2019 tour took us through Langley, Delta, and Abbotsford British Columbia. It was a jam packed couple of days, with stops at a beekeeper, chicken processor, seed grower, winery and farms large and small. From restored old barns to goat playgrounds, from automated chicken processors to very hands on beekeeping, from giant flakes of snow to sunshine, this tour had it all!

---
2016 Medford, Oregon
In 2016, we are going to the beautiful Medford & Ashland area. This is a wonderful opportunity to see some farms, meet the farmers and network with farmers from the region.
Plan to arrive the evening of March 2, before the bus tour starts, registration is between 5 and 6PM. The bus tour will start at 8AM the morning of Thursday March 3 and continue on the 4th. On Saturday the 5th, we will drive our cars to the final visit and have a light lunch before dispersing. See the brochure for full details. Remember to bring the proper identification, typically a passport if you are crossing from Canada into the US.
The brochure is now being prepared.
Cost will be $195 each plus $35 per farm membership fee
Our Hotel will be the Inn at the Commons, Medford Oregon. Their phone number is: 541-779-5811. They are holding our rooms till February 19. So, to ensure a room and to get the best price reserve before then.
A comfortable bus is reserved for the tour on Thursday and Friday.
Hope to see you there, it is going to be a great tour!
---